"We are not thinking beings who feel, we are feeling beings who think."
Antonio Damasio (Neuroscientist)
You have a brain. I have a brain. We all have a brain. Your brain and its 100 billion or so neurons is the centre of your thinking and arguably your entire being: it's what drives your actions, reactions, responses, behaviours, desires, likes, dislikes, habits…everything you do. Which makes it almost incredulous that until very recently few people outside the laboratory understood even basic brain functioning, let alone its impact on leadership!
This is now changing and we're actively leading this change. Our vision is to "make the world a better place through better leadership™". To do that, we're applying the latest neuroscience research and designing cutting-edge brain-based leadership, coaching and people development programs for the modern-day workplace. And they work – because they're based on the one thing that drives our behaviour – the brain.
Our workplaces have changed – and will keep changing. What's required of our leaders and managers has changed – and will keep changing. We passionately believe understanding how the brain works on a day-to-day behavioural level and practically applying that knowledge is not a leadership 'nice-to-have' – its critical.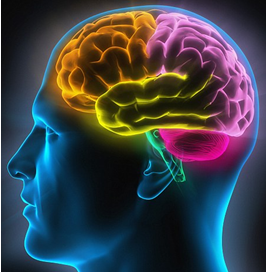 Providing 'The WHY'
Another reason neuroscience and brain-based programs work is because the neuroscience gives people the WHY – based on proven scientific research and knowledge. And when people have the 'why', they will be more engaged in the what, how and when – the execution.
All this is why we've developed people development programs centred on the core of our humanity – our brains. And we're constantly improving them as more research comes to light. That's how we're helping people at all levels evolve to be better leaders, cope better in our ever-changing environment, and so help make the world a better place.
The Results
We've seen the results in higher productivity resulting from higher engagement and commitment from teams. Independent benchmarking (by the Global Corporate Leadership Council) of just one of our programs demonstrated a 26% improvement in productivity (according to leaders/managers that did the program who were surveyed 9-12 months after completion of the program).
This brain-based program was improving leaders' coaching skills to have coaching conversations in the workplace, enabling and empowering people to have better feedback conversations, which of course improved ongoing performance.
Neuro T.R.E.A.D.™ Program – The Neuroscience of Leadership
We have a wide range of neuroscience-based development programs. Our Neuro T.R.E.A.D.™ program is our flagship leadership development program: How to Think, Regulate, Engage, Adapt, Develop with the brain in mind (TREAD™). It is the pinnacle of the application of applied neuroscience to develop leadership, and can be adapted to a wide range of leadership capabilities.
It's also the basis for our extremely popular Coaching Conversations for Managers: whole-brain Coaching program.
Our Neuro T.R.E.A.D.™ program is specifically developed for leaders to improve their decision making and problem solving skills, to learn more about emotion regulation, people's adaptability, change, collaborating, influencing, developing, and engaging with others and engaging others. People have told us it's a life-changing program – not only making a massive difference at work, but also transforming personal relationships.
We can run it as a 1 day introductory overview of the TREAD program through to a 6-12 month ongoing, extremely comprehensive Leadership Development program, including individual, group and peer coaching as well as brain-based 360-degree and other assessments.
Our Whole-Brain Coaching Conversations for Leaders program is ideally a 2-day program with the days separated by several weeks to give people time apply the learning (using the 70/20/10 concept), but of course we can be flexible.
Contact us to discuss your needs or simply for more information on our Neuro T.R.E.A.D.™ Neuroscience of Leadership, Whole-Brain Coaching Conversations and other programs.